I was in Genting Highlands yesterday and just came back today coz my friend managed to get a free room. Walking around the hotels, especially in First World, I noticed there are groups of people on tour… sitting around and waiting. Huge groups of people waiting to go from one place to another.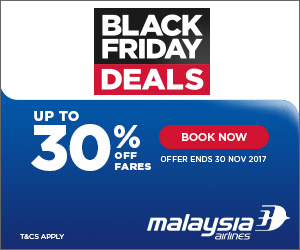 Nowadays I wonder why many people want to join tour groups for holidays. Many of us have only a short number of days in a year where we have the luxury of taking a holiday. It's really not worth to get stressed out waiting and waiting. Then we are rushed from one place to the next- it's very rare to find a tour that goes to all the places that you want to go. If we are travelling and plan our trip properly, it can be a truly enjoyable and memorable experience.
A number of my friends who are seasoned travellers literally never joined tour groups. They did a brief research about the place that they are planning to visit, plan out where they want to go and make arrangements when they arrive (of course they'll normally book the hotel first before reaching there). They even travel like this bringing their young children.
A colleague of mine planned out her tour to Europe (she works very long hours so only have the weekends to plan), did all the hotel bookings online and draft out a very good and detailed itinerary by herself. As she worked very long hours, she took a few months to have the tripped planned out. She went to Europe and cities like London and Paris with her parents and they enjoyed themselves.

My best friend planned her own trips to Australia and New Zealand with her husband by researching for information via the net and buy good guidebooks. In Australia, they rented a car and drove around for 2 weeks. Of course they do not drive around blindly- they have planned their destinations in advance and was able to follow the plan very well.
My boss also plans her own trips. She had travelled to Bali, Phuket, Surabaya, New Zealand and a few other places with her husband. Another colleague also have travelled to all over Europe, Hong Kong, Australia and New Zealand without following tours.
My ex roommate is very into outdoor camping and outdoor adventures. She had planned trips to many remote destinations in Malaysia and with her friends, I think she had literally climbed every well known and unknown mountains in Peninsular and East Malaysia. She also planned her 3 week trip to Tibet and went with another 3 friends. End of this year, she will be going to Nepal again (mountain hiking) with her pals.
Whether travel in comfort or in backpack style, there are really many people who plan their own holidays instead of putting their holiday experience in the hands of others. I remembered when I was in the remote part of Thailand and Anuradhapura (Sri Lanka, last year), I've seen a number of people, including women tourists, travelling on their own. In Anuradhapura, the person staying next to my chalet was a Caucasian lady travelling on her own. Of course, for safety reasons, when you travel in Sri Lanka, you need to arrange for car/van with an English speaking driver to take you around. During the time I was in Sri Lanka, I saw another tour group from Malaysia who was visting Dambulla caves. My driver was talking to the tour guide while waiting for me (I spent a long time at the caves). He told me that he brought me to many more places compared to where the tour had covered, partly because they were travelling in a large group.
It's already July and end of the year will be soon around the corner. If you managed to secure cheap flight tickets via Matta fair or Air Asia offers (they have some offers till 29 Jul), it's a good time to start planning your travel 🙂
Listening to Channel V's "One Tastic" (one hit wonder songs) and This Cover (popular cover version of songs) while typing this. So lucky to be able to watch Patrick Swayze's one and only hit, "She's Like the Wind" (soundtrack for Dirty Dancing). He not only can act, but he really sang much better than the singers nowadays. Will be heading to the gym now- to shake off the 'jet-lag ' that I get everytime I go Genting. Exercising is good to overcome tiredness that comes from travelling.