MATTA fair would be held this year from 12 to 14 August 2011 at PWTC. Since the first year of MATTA fair, it has been very popular and if you go after office hours or weekends, the crowds are huge. There are a lot of huge deals by travel agencies with very cheap travelling packages.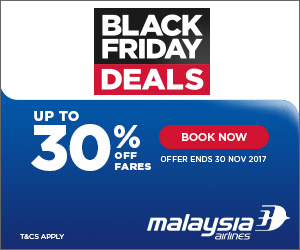 Many people I know are planning to visit the MATTA fair to grab the best deals.
Hopefully around this time, Air Asia and other low cost airline also may throw in some cheap flight deals.
Now, if you want to obtain reasonable travel packages, then you go MATTA fair. But if it is only to grab the cheapest flight tickets- and you can combine with hotel stay- then you can just go to Air Asia's Go Holiday.
Tour Packages vs Free and Easy
If we want to travel to a country, what's a better way of seeing the world than through free n easy, ie planning and then going around on your own instead of following an organised tour.
My friends who opt for tour often had to be rushed here and there- and then had to be brought to visit certain factories or shops to buy things. Often, we don't get to see the country as it really is. But, sometimes they would rather just pay the money and let the meals, transport, hotel, entrance tickets to be fully taken care off.
For me, I've always opted for free n easy- as we can experience the country through the eyes of a local. But that requires planning and there may be less travelling comfort. In 2007, I planned my first trip to Bangkok and from the places that I would like to visit, I draw out my own itinerary- and through planning, I was able to plan to visit places of interest located around the same area where the BTS (train) or MRT would stop at. All I needed to do is to find out how to get to the place that I've wanted. And when I came upon a place that I like, I spend a longer time there. It was a lot of fun exploring the place on my own- it started in 2005 when I found myself stranded alone in my first trip to Bangkok and discovered that travelling without any plans can be very fun.
Similarly in 2006, I've planned my own trip to Sri Lanka as well as visiting Siam Reap, Cambodia with a friend- we just bought the air ticket and we booked the hotel via email.
My long time childhood friend came back to Malaysia for a visit with her family and they've planned the entire travel through the internet alone.
Some of my friends who have to be posted to different countries to work also plan their own travel itinerary- to go and explore the place on their own after work and came back with magnificient photos (to everyone's envy 🙂 ). It's can be really an adventure and fun. Then, friends who opted to travel in budget style also did away with the tour thingy- they would book the hotel and flight ticket via Air Asia- and plan the free n easy on their own. From their experience, it has been quite fun.
For this, it's worthwhile to invest in a Lonely Planet guide book. The Rough Guide series are usually not as detailed but it can provide you with a basic knowledge.  Anyhow, the best research are done via the internet through sharing by other travellers.
Take sometime to plan- you can an indicative travel plan and a backup one- in case what you have planned did not work out. Research on the internet for how get to places- are there buses, van, travelling schedules that other foreigners have taken and are those options safe, etc.
Have fun, and have a happy and safe trip 🙂